We ship all out of state orders priority which means your order will be delivered within 3 business days - shipped USPS. If your order is large, we will send it UPS which will be approximately one week.
FREE SHIPPING WITH ORDERS OVER $70
Attention Teachers: We accept purchase orders.
Send purchase order to:
Felt Fantasies
39250 County Road 13
Elizabeth, Co 80107
Bella Martinez - Age 2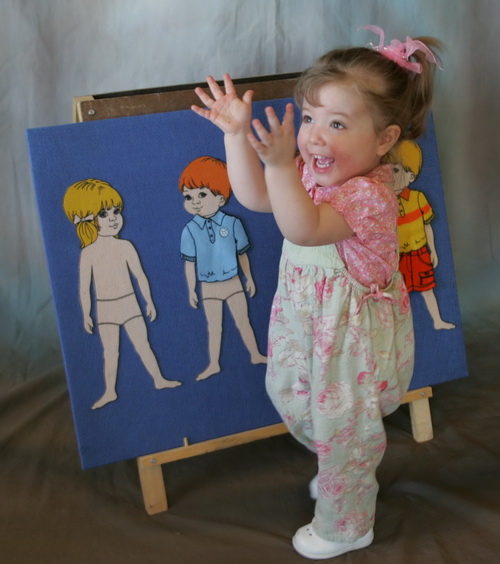 Learning is fun with Felt Fantasies

Please note: All felt is uncut

All designs are copyrighted

Copyright 1993, Felt Fantasies. All rights reserved.