We ship all out of state orders priority which means your order will be delivered within 3 business days - shipped USPS. If your order is large, we will send it UPS which will be approximately one week.
FREE SHIPPING WITH ORDERS OVER $70
Attention Teachers: We accept purchase orders.
Send purchase order to:
Felt Fantasies
39250 County Road 13
Elizabeth, Co 80107
Bella Martinez - Age 2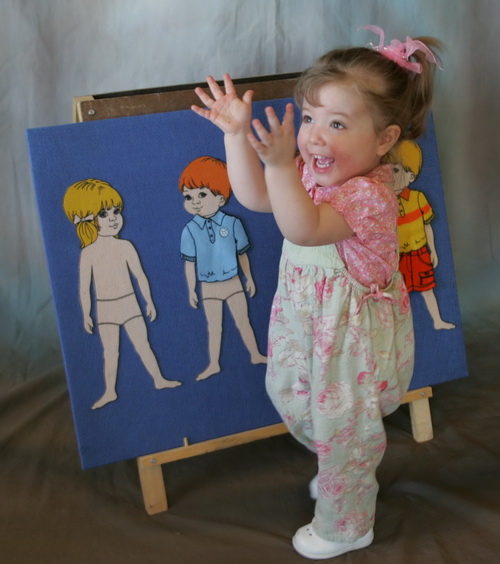 Learning is fun with Felt Fantasies. The felt is designed to stimulate creativity and develop manual dexterity in children, this is a perfect quiet time activity that will keep your child's attention for hours at a time. It's great for home, school, church, and when traveling by car or airplane.


Please note: All felt is uncut.

All designs are copyrighted

Copyright 1993, Felt Fantasies. All rights reserved.
Website Created and Maintained by Timothy Greenhaw