Click above picture for a printable view

VERY IMPORTANT ...
Our clothing sets work better if dolls are glued to either a felt board or travel bag. It's easier for children to dress the dolls if they are glued down.
Please note: All felt pieces are uncut.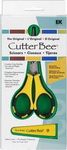 Dazzling Dancers, along with Dinosaur Play Set, Tiny Tina and All Star Alex make Perfect Car Toys. Makes traveling much more fun!