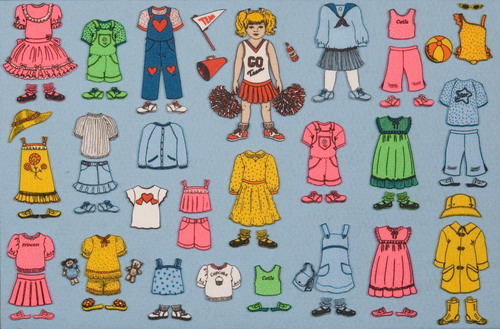 Click above picture for a printable view

VERY IMPORTANT ...
Our clothing sets work better if dolls are glued to either a felt board or travel bag. It's easier for children to dress the dolls if they are glued down.
Please note: All felt pieces are uncut.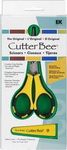 Click above picture for a printable view
Tiny Tina can be used with a Mini Travel Bag. When purchasing Tiny Tina with Mini Travel Bag an additional doll is included. This set is a perfect car / church toy and fits nicely in our Mini Travel Bag.

Please Note: The Mini Travel Bag is NOT included with your Tiny Tina Set but can be purchased separately. Mini Travel Bags are listed under Felt Board page.
Tiny Tina fits nicely into a pencil box. Your child will have something to do when you need a quiet activity. We include a blue piece of felt with this set. Glue the blue felt piece into your pencil box as shown in photo.

The Tiny Tina Mini Set, along with Dinosaur Play Set, Dazzling Dancers, and All Star Alex make Perfect Car Toys. Makes traveling much more fun!